Davey XJ Water Pressure Pump Systems with Torrium2
---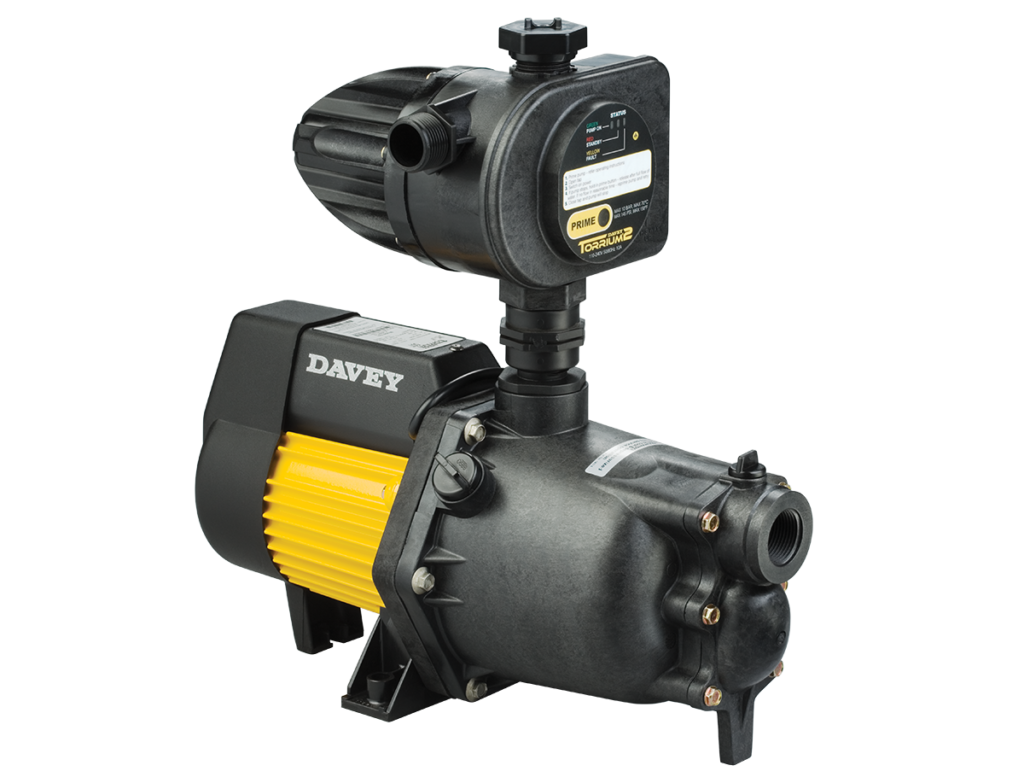 With Torrium2 controller is Robust and compact, single stage jet assisted pump
Designed for medium to large single and multistory homes
Suitable for use on a variety of water qualities
Models available with flow rates up to 90 lpm
Product Description
The XJ Pressure System consists of an XJ pump fitted with
a Torrium2 controller. The Torrium2 is supplied connected
electrically to the XJ pump motor for Easy non-tradesmen
installation and assembly.
The combination of the high pressures supplied by the jet
assisted XJ pump and constant flow control provided by the
Torrium2 allows a strong comfortable shower from a pump
that does not cycle, plus the reliability of adaptive
technology.
The complete Everyday Series Pressure System is compact
and quiet providing easy installation (especially where space
is at a premium) and non-intrusive operation.
All parts of the entire system that are in contact with the
water are manufactured from safe, corrosion resistant
materials allowing for use on a variety of water qualities.
Compliance with the strict requirements of ISO 9001.2000
quality standards ensure consistency of quality of the
system.
PUMP
Single stage centrifugal pump with closed vane impeller and
jet assist, providing compact design and high pressure
performance.
Made from corrosion resistant engineering plastic materials
ensures long service life, low maintenance and reliable
water quality.
Our high quality, low-drag mechanical shaft seal means a
long life and reliable starting.
Product Enquiry