Water Filtration
Water quality is a must. Whatever your need, Think Water Auckland can supply and install a suitable water filtration system.
From a simple under bench water filter for taste and odour problems, through to a more complex UV water purification system for rainwater collection systems, we will have a water filter for your home or business.
The correct water filtration system will provide water that is:
Pure for drinking,
Odour free,
Great tasting, and
Top quality.
If you have concerns about your water quality, give us a call.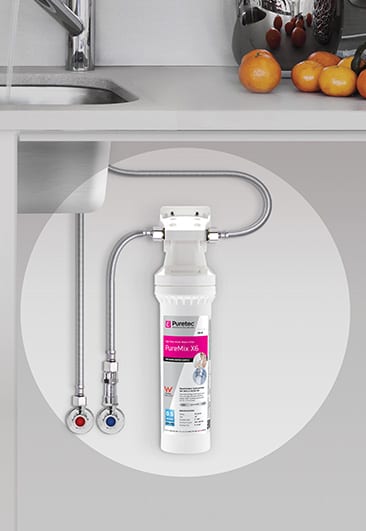 Most residential water filtration systems are for the purpose of improving taste or purifying harvested rainwater. Whatever your need, we'll have a water filtration system that meets that need – from point-of-use filtration to whole house filtration.
Read more...
Many businesses require water filtration on a large scale. The team at Think Water Auckland have the experience and expertise to answer almost any sized water filtration need, all you need to do is give us a call.
Read more...
Find out more about Spa and Swimming Pool Filtration Systems and Pumps Pool Pumps.
Find out more about a Think Water Auckland water filtration system for your home or business Contact Us.