Water Tanks
Think Water Auckland supply a full range of high-quality polyethylene (plastic) water tanks for commercial, residential and agricultural use. Large or small, above ground tanks or underground tanks, we can supply a plastic water tank to meet your needs.
We are authorised distributors of both Bailey tanks and Promax water tanks.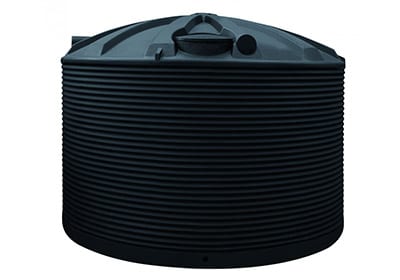 Rainwater Collection and Retention Water Tanks
We supply rainwater collection and retention water tanks throughout greater Auckland. For some of our clients this is because they are on the outskirts of the city and not yet connected to the council supply. For most, it is because they wish to harvest the rainwater that lands on their property or, in the case of newer homes or businesses, must install retention tanks.
Whatever your need, we can offer advice and supply the right tank for the job. Home improvement and new home compliance requirements and renovations are our specialty.
Our Promise of Quality
With a water tank from Think Water Auckland you receive:
Experience and expertise in polyethylene water tank installation,
High-quality, strong and durable water tanks,
Locally manufactured tanks that are delivered safely to your site,
A choice of designs and sizes, from slimline to industrial,
A full guarantee on both tank and workmanship,
Safe & cost effective water storage,
Excellent customer service from start to finish, and
Expert advice you can trust.
Promax and Bailey Tanks
We are proud to recommend, supply and install Bailey and Promax above-ground plastic water tanks (underground tanks sold on a supply-only basis).
We supply any sized water tank, from 200litres to 30,000litre tanks (tanks can be linked to enable a greater than 30,000litre supply).
We have a full range of water tank styles including, traditional round tanks, slimline tanks and corrugated tanks.
Water Tank Accessories
We also supply and install an extensive range of water tank accessories designed to:
Maximise the efficiency of your water system,
Prevent debris from blocking drains,
Direct rainwater into storage for re-use, and
Improve the quality of water collected when being used for drinking purposes.
Find out more about water tanks and rainwater harvesting from Think Water Auckland Contact Us.