Irrigation Repairs and Maintenance
If your domestic or commercial water irrigation system needs a repair, chances are it's losing water and you need us there fast! Think Water Auckland offer a full water irrigation system repair and maintenance service.
With years of experience and in-depth expertise, you can rest assured that we'll be at your place as soon as possible and will fix any irrigation issue fast.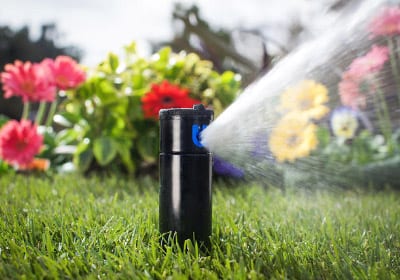 Water Irrigation System Repairs
Our Auckland team currently has two fulltime dedicated service teams on the road with an additional two service-trained installation teams ready to help out during the busy times.
We offer an after-hours emergency service water irrigation repair service.
The team at Think Water Auckland are trained to service all major irrigation brands including Hunter, Toro, and Rainbird. Our service teams are also fully trained in servicing and repairing pumps and other associated components to all residential and commercial systems, including spa and swimming pool pumps and filters.
Register for Think Water Auckland Maintenance Programme
Register your home or commercial irrigation system with us and we'll remind you when it's time to service your system.
We also provide discounted pre-summer service checks. If you take advantage of these pre-summer checks you'll be added to our priority call service list. That means, you get a rapid response should anything go wrong in peak summer.
You can be added to this list simply by giving us a call on (09) 215 7310 or emailing [email protected].
DIY Water Irrigation System Repair and Maintenance
Perhaps you would prefer to service your own water system. We can make sure you complete the job quickly and with ease.
Bring photos of your system to our store – 217 Great South Road, Greenlane – and a team member will guide you through items you may need and how to replace each of them. We also have most parts in stock and will give you a great deal.
Irrigation Controller Manuals
A common request from clients is for a controller manual for their irrigation system. We have most the common brand controllers uploaded on our support page. If yours isn't there, email [email protected], and we'll add it to the page.
Go to our Support Resources page.
Talk to Think Water Auckland about repairs and maintenance for the water irrigation system at your home or business. Contact Us