Spa and Swimming Pool Pumps and Filters
The pump and filter are the key elements in ensuring the water in your spa or swimming pool is clean and sparkling. That's why it's important to choose a quality product from a trusted brand that suits your pool type and pool dimensions.
The knowledgeable team at Think Water Auckland is able to offer personal advice on the best pump and filter for your pool.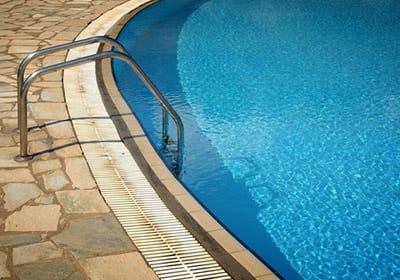 Pool Pumps
Think Water Auckland proudly stock, install and service Davey Silensor and Davey Promaster VDS spa and swimming pool pumps.
We are able to service and repair most leading brands of spa and swimming pool pumps.
Davey Silensor Pool Pumps
Davey is New Zealand and Australia's international water products company. Davey Water Products designs, builds and sells products for transfer, conservation, treatment and filtration of water.
Think Water Auckland are proud stockists of Davey Silensor Pool Pumps. Here are a few of the features that makes the Davey Silensor difficult to ignore:
Patented water-cooled motor makes Silensor so quiet, you can use it at any time of the day or night.
A composite 'plastic' casing means the Davey Silensor is not affected by chemical water splashes and so won't corrode over time like so many swimming pool pumps do.
The option of an extra-large leaf basket meaning fewer cleans.
With models starting from 1hp all the way to 2.4hp, with large pressure rating up to 24metres head, and flow rates to 460litres per minute, the Davey Silensor can comfortably run filtration systems, cleaners and backwash residential media filters with ease.
Silensor can be retrofitted for Powerace models.
It's difficult to go past Davey pumps.
Pool Filters
A swimming pool is one of the largest single purchases a homeowner can make. It makes good sense then that it should be used as much as possible, especially, when it has to be maintained and cared for even when not in use. So take control! Ensure your pool filter is the best for your pool type and size and is working to maximum efficiency.
If you are planning a new pool, or need a replacement or service for your existing pool filter, give us a call – we'll come around to your place and provide a free quotation on the cost to get your pool up and running.
Contact Think Water Auckland for advice on your spa and swimming pool filter and pump needs Contact Us.