DIY Irrigation and Rain Harvesting Systems
If you have the time and the know-how, designing and installing your own irrigation or rainwater harvesting system can be hugely fulfilling but to do it right you need a good design and high-quality equipment.
How to Overcome Two Common DIY Mistakes
At Think Water Auckland we encourage our clients to have a go at installing their own garden irrigation or rainwater collection systems.
However, there are two common mistakes people make:
Poor design, and
Cheap-quality equipment.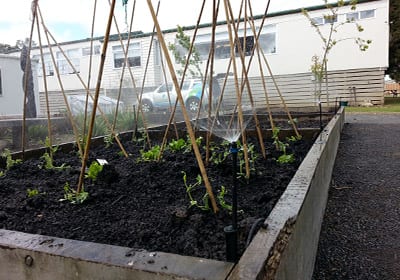 Free Garden Irrigation Design Advice
It's not just about the size of your garden. Good home irrigation system design needs to take into account factors such as the garden shape, soil type and type of plant being watered.
Bring us a plan of your garden and we'll show you where and how to irrigate for maximum coverage and efficiency. We'll recommend the proper equipment to use and where to locate it.
If you're using a landscaper, send him/her in and we'll make sure you get the best design for the best price.
And the same applies if you want to utilise the rainwater from your roof – come to Think Water Auckland for free rainwater harvesting advice on design, where to place tanks, and what equipment is required etc.
Garden Irrigation and Water Harvesting Equipment
The mistake many DIY enthusiasts make is to choose irrigation equipment based on price not quality – visit our specialist store at 217 Great South Road, Greenlane and we can provide great quality equipment at a price that will fit your budget.
We proudly recommend Hunter irrigation products for their quality, durability, ease of use and price.
Contact Think Water Auckland about designing and installing a water irrigation or rainwater collection system at your place Contact Us.