Spa and Swimming Pools
Think Water Auckland can provide you with everything you need to keep your spa pool or swimming pool working well and looking great. That includes: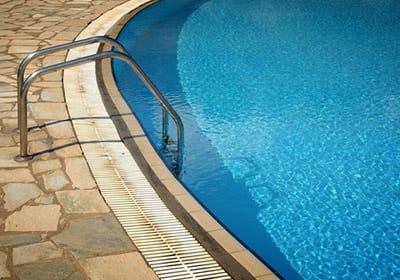 Spa and Swimming Pool Filters
Spa pool filters and swimming pool filters come in many different types and sizes. The filter that will be most efficient and effective for your pool will depend on the pool size, shape and the type of water it is filled with.
At Think Water Auckland, we'll take time to listen and advise on the best filter for your situation. Whether it be a sand filter, cartridge filter or glass filter, we'll be able to supply and install the best filter for your situation.
We also repair spa and swimming pool filters.
Spa and Swimming Pool Pumps
As a leading supplier of residential pool and spa equipment, we are certain to have the ideal pump for your situation. The simple solution to your spa and swimming pool pump needs is to contact us. Together we'll be able to sort out exactly what pump is best for your pool or spa, without being too hard on your budget.
We also repair spa and swimming pool pumps.
Davey Pumps
We stock and recommend the Davey Silensor range of pool pumps for maximum efficiency and minimum noise.
Find out more about our range of Davey Pool Pumps Davey Pool Pumps.
Spa and Swimming Pool Chemicals
Think Water Auckland offer a full range of:
Focus pool chemicals,
Pool salt, and
Liqua electronic pool water analysis.
Focus pool chemical products cover a complete range of chemical treatments for spa and swimming pools of any size. Coupled with the expertise of the Think Water team, it means you can dive into your pool confident that the water is fresh and clean.
We also utilise the renowned Liqua Water Analysis software to take the guesswork out of your pool water testing. You provide the sample; we'll test it and supply a comprehensive free computer generated report. Our friendly in-store team will then guide you through the results and recommend the best course of action to get your pool water looking good and safe for you and your family to swim in.
Find out more about our Pool Chemicals and Water Analysis Pool Chemicals and Water Analysis.
Robotic Pool Cleaners
We're pleased to recommend and sell the Dolphin Robotic Swimming Pool Cleaner because, after many years of experience in swimming pool maintenance, we believe Dolphin is the best.
Dolphin robotic pool cleaners:
Clean any type or shape of pool efficiently and thoroughly,
Are easy to install and use,
Provide top-quality performance and reliability, and
The Dolphin Robot Cleaner has its own pump meaning it's quiet, won't damage your filtration system pipework, and leaves your pool pump to concentrate 100% on the job it was designed to do.
At Think Water Auckland, we offer a try before you buy service. Ask to borrow our demonstration pool cleaner to try out on your pool. We're confident you'll be back to buy one of your own.
Find out more about the Dolphin Robotic Pool Cleaner Robotic Pool Cleaner.
Talk to Think Water Auckland about their Spa and Swimming Pool equipment supply, repair and servicing Contact Us.