Residential Irrigation Systems
Think Water Auckland are specialists in all forms of irrigation including residential garden irrigation for well-watered lawns and garden areas.
Whatever your irrigation project, and however big or small it is, the team at Think Water Auckland is here to help. We'll visit your garden and draw up an irrigation plan taking into account the type of plants, the location of garden beds, the type of soil, and all other factors that need to be considered when irrigating a home garden.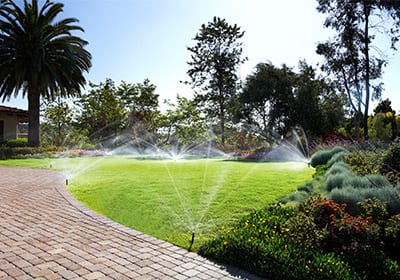 Residential Irrigation Design and Build
Every domestic situation is different and will require a unique design. We can visit your place, or you can bring in plans of your garden for us to view and we'll provide advice and a free no obligation quote.
We design, supply and install both residential and commercial irrigation systems anywhere in greater Auckland. Typical domestic irrigation systems include:
Lawn irrigation,
Garden watering,
Green roofs, and
Growing walls.
Residential Irrigation – Do-it-yourself
These days, more and more people want to have a go at designing and installing their own home irrigation systems – we're here to provide help and advice on the best design and products to use.
We guarantee that the home irrigation products you purchase from Think Water Auckland are of the highest quality and made to last for years.
A Full Range of Home Irrigation Products
Our display rooms at 217 Great South Road, Greenlane, carry a full range of high-quality, long-lasting product for domestic irrigation systems. These include:
Pop-up sprinkler heads,
Drip irrigation systems,
Irrigation controllers and sensors,
Valve Boxes and Irrigation cable,
Irrigation pipes and tubing,
Irrigation fittings, and
Micro-irrigation systems.
Find out more about having a Think Water Auckland Home Garden Irrigation System installed at your place Contact Us.