Grundfos CM Booster CMB-SP-5-47
---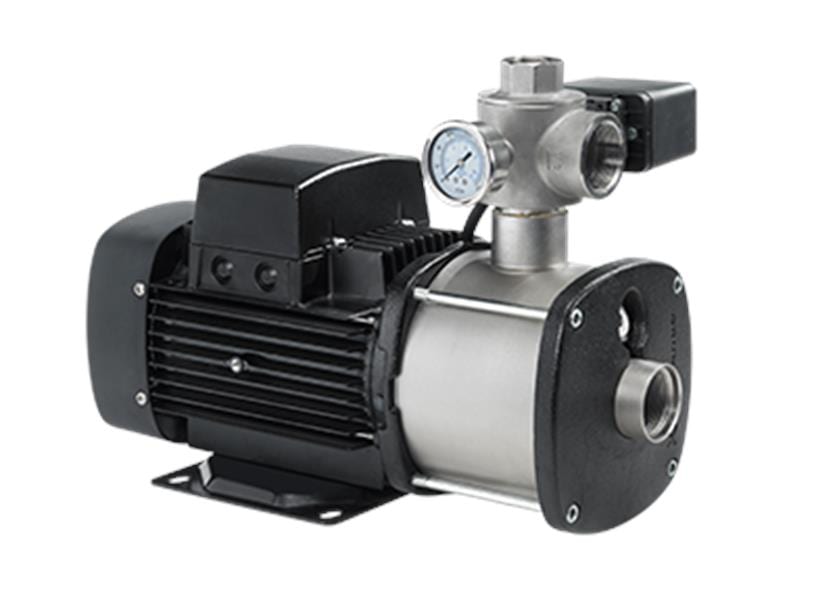 Domestic and light commercial multistage pressure system
Product Code: 98507636
Product Description
The Grundfos CMB-SP 5-47 pressure system is a compact booster pump for water supply in domestic and light commercial water applications.
The unit consists of a Grundfos CMB CMB-SP 5-28 cast iron pump and a Grundfos PM2 pressure manager that allows the pump to start and stop automatically according to demand.
Reccomendation: A pressure tank extends pump life, stores energy, reduces noise, reduces pump starts and protects against heat expansion. A free three-way tee is provided with any pump and pressure tank combination.
Features:
* Compact design to cater for most spaces
* Use of stainless steel impellers provides the longest possible life
* Dry-running protection saves your pump from damage if your water supply runs out
* Anti-cycling alarm informs homeowners of potential pipe leakage, saving water and protecting the pump
* Suitable for generator operation
* Stainless steel impeller, intermediate chambers and shaft
* Cast iron housing
* Hard wearing carbon / ceramic seal
* IP55 motor
* Complies with AS/NZS 4020 – testing for products for use with drinking water
* 32 mm inlet
Specs/Performance:
Voltage: 1 x 240 V, 50 Hz
Max Head 47m
Max Flow 100lpm
Product Enquiry