Microlene Bench Top Filter System
---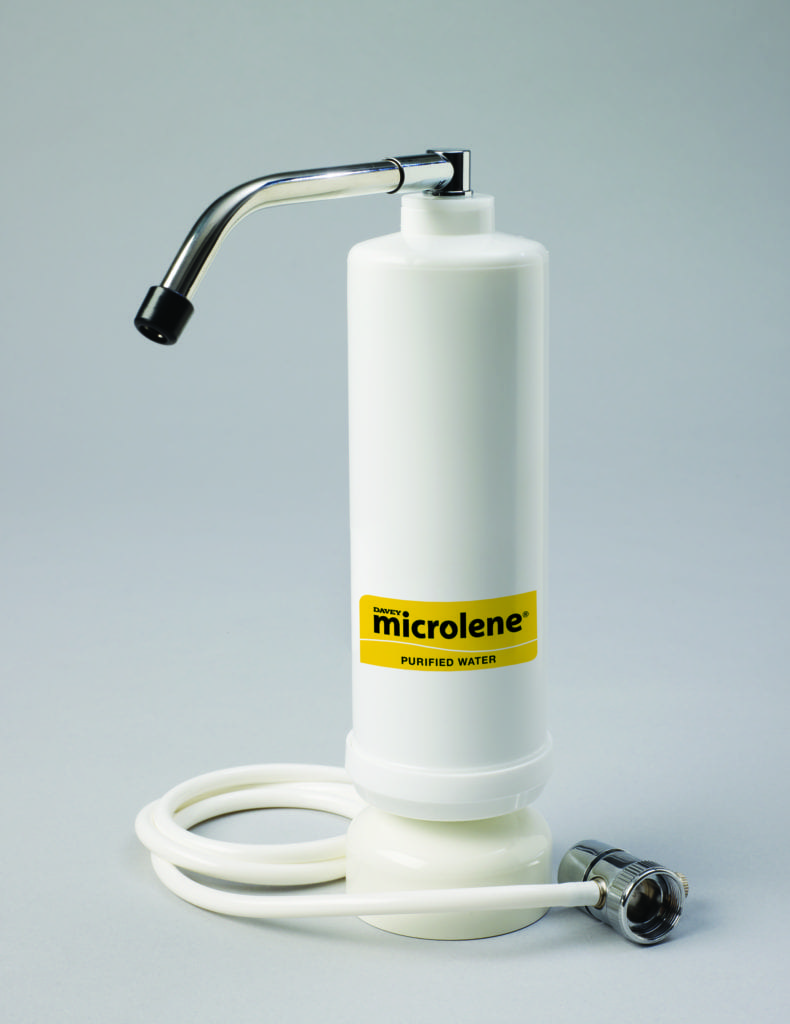 Microlene water purifiers offer better tasting, safer drinking water with the reduction or removal of chlorine, iron, hydrogen sulfide, heavy metals, lime, calcium hardness and bacteria, with the added effectiveness of removing unwanted odour and retaining beneficial minerals. Microlene is ideal for purifying your drinking water and improving the taste and safety of every drop. Microlene Bench Top units are available for Rainwater and Town Water.
Product Code: EWMTBT1
Product Description
Premium Bench Top System- for chlorinated water supplies
Microlene Bench Top Water Systems reduce unwanted contaminants including chlorine, pesticides, sulphur, rust algae, odours, asbestos, aluminium, lead and also filter sediment and cysts such as Giardia and Cryptosporidium.
The cartridge holds a KDF media layer. This reduces the load on the silver impregnated activated carbon which resists bacterial growth to give a working life of up to 3 years. This is unlike standard carbon filters that require replacement every 3-6 months.
Microlene Bench Top Systems includes a full installation kit which consists of an easy to attach tap connection and a long life Microlene Purifying cartridge.
We also have variations on this kit, they include:
Product Enquiry